Bocuse d'Or 2017 Official Commis Appointed - 2016-05-25
ANNOUNCING OFFICIAL COMMIS FOR 2017 BOCUSE D'OR!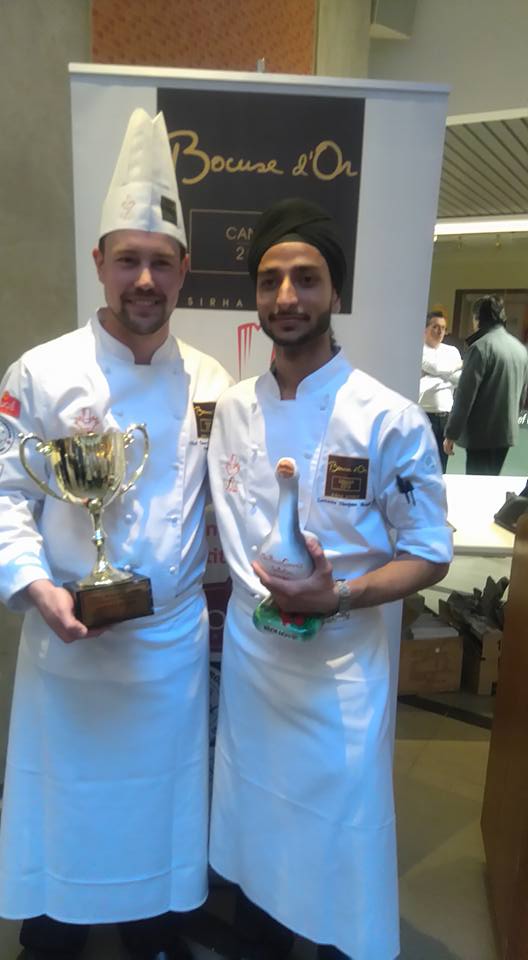 CCFCC Bocuse d'Or Canada is pleased to announce the appointment of Navjeet Singh as the Official Commis to Chef... James Olberg at the 2017 Bocuse d'Or in Lyon. CCFCC Toronto Junior member, Navjeet Singh is a graduate of Aravali International School in New Delhi, India and a Culinary Management graduate of George Brown College. Navjeet won the Best Commis Award at the CCFCC Bocuse d'Or Canada 2016 National Selection Competition assisting the 1st Place Winner and recently appointed 2017 Bocuse d'Or Official Coach, Chef Trevor Ritchie, CCC.
We are confident that Navjeet will assist Chef James Olberg and CCFCC Bocuse d'Or Canada Team 2017 to perform at its optimum and achieve outstanding success for Canada and the CCFCC at the next Bocuse d'Or.